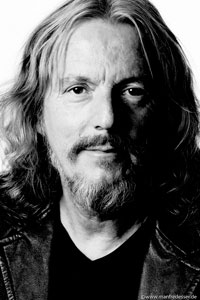 As child of the church painter Wilhelm Fischer, since his early childhood the painter Wolfgang Beltracchi has lived between secular painting and the picturesque interpretation of religious themes. Due to the Father's love for Dutch paintings of the17th century, the young artist was influenced by the technique of the "old masters". Under the guidance of his father he had already gained great painterly skills at the age of 15.
At the age of 17 he began his studies at the Art School Aachen where he studied sculpture, illustration and photography.
In his early years he expanded his knowledge of European painting of all the centuries during his travels through Europe and North Africa.
He successfully exposed first own works since 1975. Besides painting, he wrote scripts, produced video clips, and dealt with the creation of documentary films. His main field of activity was, however, painting and sculpture.
Please click here for visiting the website of Wolfgang Beltracchi: www.beltracchi-art.com